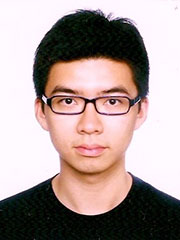 Lik Hang TSUI
Research Assistant
Lik Hang TSUI is a doctoral candidate in Oriental Studies at the University of Oxford, where he is also a Rhodes Scholar. He received his BA in History from Peking University. Lik Hang's research interests are in middle-period Chinese history, epistolary communication, literati culture, and urban history. He is currently writing a dissertation on epistolary practices and correspondence networks in Song China (960-1127).
Lik Hang has been part of this research project since August 2010. For this project he has completed the electronic markup of Sushui jiwen 涑水記聞 (A Record of Rumors from Su River), a notebook of political hearsay by the famous statesman and historian Sima Guang司馬光 (1019-1086). Lik Hang also compiled a bibliography on Digital Humanities.
Recent blog posts
International Medieval Congress 2015 by mchu, July 30, 2015, 3:11 p.m.
Team members Hilde De Weerdt, Chu Mingkin and Julius Morche contributed to the panel "Historical Knowledge Networks in Global Perspective" ......read more
MARKUS update and new tools by hweerdt, March 12, 2015, 6:38 a.m.
The MARKUS tagging and reading platform has gone through a major update. New features are ......read more
Away day for the "State and society network" at LIAS by mchu, Dec. 5, 2014, 12:40 p.m.
Team members Hilde De Weerdt, Julius Morche and Chu Ming-kin participated in the Away Day of the "state and society ......read more
Recent Tweets